Employee Relocation in Cleveland, Ohio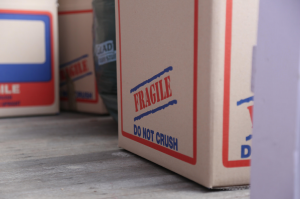 Moving for a new job in a new town or city can be challenging and exciting all at the same time. It can be stressful and frustrating when you're making the move on your own or with a moving company that fails to meet basic expectations.
Our Cleveland professionals can help. We have many years of experience and the needed skills to provide you a worry-free move for employee relocation, military discharge or appointment, and other professional job related projects.
With our support, you are free to devote your time, attention to energy to more important things when making a long-distance move for employment – such as determining the best route to your place of work, getting the kids used to their new surroundings, and making necessary changes and alterations to your new home or apartment.
Whether you need packing, loading, or all of the above, we can lend a hand with all or parts of your move – plus, we won't damage any of your important possessions. Just let us know, and we'll deliver a free estimate that is accurate and affordable – and without hidden fees.
Give us a call a few weeks in advance of your relocation so we can help you plan and coordinate other details big and small. We look forward to assisting you.
Affordable long distance moving company
Whether you're moving to Cleveland, Akron, Parma, Willoughby, or another location in Ohio, the midwest, or points beyond, our company is here for you throughout the year.
Our long-distance moving options are dependable and oftentimes cost less than most of our competitors in northeast Ohio. We routinely help folks move to and from Florida, North Carolina, South Carolina, Georgia, Virginia, Indiana, New York, Kentucky, West Virginia, Pennsylvania and all areas of New England.
Our moving trucks are durable reliable, and so are our qualified professional movers. Contact us for a free employee relocation moving quote and to learn more about our licensed and insured services near you.