Long-distance movers in Cleveland, OH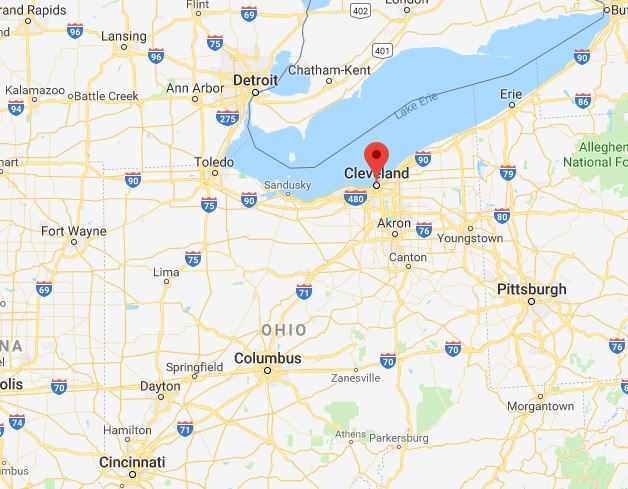 Relocating long distance can be a significant undertaking – even if it's only a small one-bedroom apartment that's being moved.
Even thinking about planning, organizing and other logistics can cause nightmares and sleepless nights. And we haven't even mentioned driving a moving truck miles and miles to your new destination.
Moving your belongings long distance on your own can be pretty frustrating, stressful, and painful – literally.
Leave the heavy lifting to us … as well as the packing, loading, driving and delivery. We are an experienced moving company in Cleveland, OH that is fully capable of assisting with your long distance to or from the northeast Ohio region.
We are fully licensed and insured to deliver moving services throughout Ohio and the United States. Our movers are highly qualified and have passed stringent background tests. Our trucks and equipment are safe and durable.
Contact us today for a free estimate. Our quotes are always accurate and our rates are affordable.
Residential and commercial long-distance moving company
We are proud to be a full-service moving company, meaning we do it all when it comes to move help.
We can handle your entire move (planning, packing and unpacking, loading and unloading, delivery, and more) or lend a hand where you need us most, like lifting and transporting large items, loading your rental truck, or driving one of our own.
What sets us apart from other companies in Cleveland is our attention to detail and careful planning. A long-distance move takes quite a bit of preparation, we work with you every step of the way to ensure a satisfying moving experience.
We offer the following long-distance solutions:
Residential and home relocation
Apartment, condo and townhouse moving
Office moving
Furniture moving (sofas, couches, chairs, tables, entertainment centers, beds and bed sets)
Appliance moving (washers, dryers, ovens, stoves, refrigerators, freezers, dishwashers)
Large item moves (pool tables, pianos, safes, computer hardware and technology)
Customized moving solutions
No matter what you're moving for, we can help. Special circumstances call for specialized moving services.
We provided customized moving options for the following types of relocation jobs:
Employee relocation to Cleveland
Military relocation and moving
Senior citizen/retiree moves
College student and dorm moves
Relocation services throughout Ohio and the United States
While a majority of our long-distance moving jobs involve trips throughout the state of Ohio and to Pennsylvania, New York, West Virginia, Michigan and Kentucky, we are capable of projects throughout the USA.
The following are common moves we provide our customers every year:
Cleveland to Pittsburgh
Cleveland to Columbus
Cleveland to Cincinnati
Cleveland to Toledo
Cleveland to Detroit
Cleveland to Buffalo
Cleveland to Chicago
Cleveland to Louisville
Cleveland to Indianapolis
Call us now for more information our moving rates and options. We deliver free estimates that are thorough and accurate – and we'll never blindside you with hidden fees and costs.
Best movers near you in NE Ohio
If you've done your research on moving companies in Cleveland, you know you have many capable options. A few even have strong reviews on Google, Facebook and Yelp.
Here's why you should chose us:
Fair prices and low moving rates
Licensed and insured to move in Ohio and throughout the U.S.
Movers have passed stringent background checks
Constant communication and updates throughout your move
Prompt and efficient service that saves you money