College student movers in Cleveland, Ohio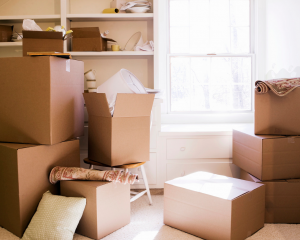 We aren't so old and gray just yet that we still can't enjoy the college life on campus. Our Cleveland moving company takes supreme pleasure in helping to move college and university students in and out of their dorm rooms and off-campus apartments.
Our licensed and insured team can help you move in or out of your residence hall on campus or your off-campus apartment.
We offer full-service assistance to students of all colleges and universities throughout Ohio, the midwest, and points beyond throughout the USA. With our full-service option, we pack, load, unload, and deliver your items where you want – so you can focus on important things like purchasing books, registering for classes, and planning for fun parties and events.
If you don't need full-service help, we can pitch in where you need us – including packing, lifting and moving heavy items, such as bedroom sets, refrigerators, televisions, computers, and more.
Contact us today for a free estimate and affordable moving and packing solutions.
Customized relocation services for dorms and apartments
Our movers are prepared to help you relocated, regardless of where you are in your college journey. We can happily assist you under the following circumstances, as well as others:
Moving out after graduation
Moving out for the summer
Moving in for fall or spring semester
Moving to study abroad or transfer
Moving for an internship
Moving from an apartment or dorm to another on or off campus at your school
Choose us for our attention to detail, professional customer service, and experience with moving college students locally and long-distance to and from the region.
Top-rated regional moving company
Our moving team has tons of experience moving Cleveland State students. We also have relocated students at several other regional colleges, universities and institutions of higher education in northeast Ohio.
The list includes:
Akron University
Case Western Reserve University
Kent State
John Carroll University
Oberlin College
Baldwin Wallace University
College of Wooster
Ohio University
Ohio State University
Cuyahoga Community College
Ashland University
Youngstown State University
Mount Union
Call us for a free moving estimate, accurate pricing and low-cost services that are pleasing to all college student and their families.